Właśnie tworzę nowy rozdział historii sysbety. Oto chwila w której prezentuję zupełnie nowy projekt który przy odrobinie szczęścia będę rozwijał przez kolejne lata.
Będzie to jak już pewnie wiecie modyfikacja Windows 7 RTM. Postanowiłem zmodyfikować 32 bitową wersję, ponieważ jest ona uniwersalna i może zastąpić XP na wielu starszych komputerach. Przeróbka ta będzie adresowana do każdego, zarówno dla noobów jak i zaawansowanych użytkowników, niekoniecznie instalowana na starszych komputerach. Będzie to system przyjazny, nowoczesny, innowacyjny, oparty na solidnej podstawie Windows 7, umożliwiający bezproblemowe korzystanie z nowinek technicznych których niestety Longhorn 4074 nie wspierał. Dziedzictwo Longhorna będzie jednak widać w systemie na każdym kroku, system będzie upodobniony wizualnie i funkcjonalnie do starego dobrego Longhorna. W samym systemie poprawimy to, czego Microsoft nie zdołał zrobić.
Projekt ten będzie nosił kodową nazwę "
Tau
". Dlaczego taką  Tau to kolejna litera alfabetu greckiego po Sigmie, dalsze tłumaczenie jest zbędne
Żeby pokazać czym różni się ten mod od innych pustych zapowiedzi od razu zaprezentuję wczesną wersje Milestone 1. Wersja ta jest oznaczona numerkiem 7602, numerację zacząłem od 7601, podobnie jak w Sigmie zacząłem od 4101. Jak łatwo zauważyć jest do dopiero drugi build modyfikacji, jeszcze długa droga przed nami i wiele się może zmienić, dopiero kształtuję obraz tego jak ma to wyglądać, lecz widać już możliwości jakie niesie modyfikacja Sevena. Za jakiś czas napiszę plan rozwoju, moe na razie powiedzieć że w przeciwieństwie do innych moich modyfikacji większość funkcjonalności będzie rozwijana w wersjach Milestone, będzie ich kilka, więcej niż dwie, ale mniej niż sześć. Potem jedna beta, jedna RC i Final, który nieśmiało planuje na przyszłe wakacje. Finalna nazwa projektu będzie zaprezentowana wraz z ostatnią wersją Milestone.
Wróćmy do wersji M1, jest to bardzo wczesna wersja, nawet nie edytowałem jeszcze systemu w  Audit Mode, a jedynie offline przez DISM.
Oto lista zmian względem zwykłego Sevena:
- Baza na Windows 7 EN x86, spolszczenie zintegrowałem sam, zintegrowałem je idealnie, okno ładowania plików z DVD, Win PE, i sam system jest w naszym wspaniałym języku. Zintegrowałem też polski localpack, a usunąłem angielski język i local packi.
- Bazą jest wersja Ultimate, jednak wyłączyłem w systemie następujące komponenty:
* Media Center
* Internet Explorer 8 (w kolejnych wersjach zostanie zastąpiony Operą)
* Przeglądarka plików XPS
* Obsługa faksu
* Drukowanie przez internet
Najfajniejsze jest to że komponenty te są tylko wyłączone i można w każdej chwili włączyć je ponownie kiedy będą komuś potrzebne, bez nich system sprawia wrażenie lżejszego.
- Po instalacji mamy od razu aktywowany system dzięki znanemu i fajnemu narzędziu, w instalatorze jeszcze trochę zmienię w przyszłości, np. opracuje zupełnie nowe środowisko preinstalacyjne (Sigma PE 4.1 nie jest przystosowana do uruchamiania instalatora Sevena). W nowym systemie PE powracam do legendarnej nazwy Wiadro OS
- System ma już podmienioną cześć grafik, tapet i dźwięków na te z Longhorna, loga systemu proszę nie komentować bo to po pierwsze nazwa kodowa, po drugie nie interesuję się na tym etapie duperelami takimi jak logo. W kolejnych wersjach zamierzam w pełni odmienić ten system wizualnie.
- Styl i ekran logowania są wystylizowane na te z Longhorna, styl sam modowałem, jest to połączenie stylów Longhorn Air i Longhorn Jade, niestety oba style, choć są piekne nie są zbyt dopracowane, błędy w nich zawarte może przeszłyby w Sigmie ale w modzie finala są niedopuszczalne i trzeba czasu żeby odkryć np. inne ułożenie bitmap niż w Viście.
- System ma standardowo spatchowany uxtheme i wyedytowanych kilka innych plików na początek (około 15).
Oto screeny: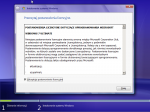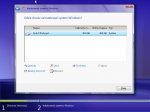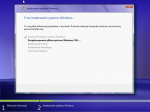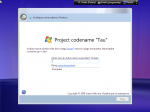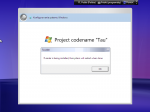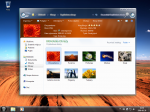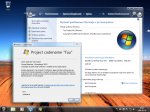 Jeżeli chcecie tą wersje to chętnie ją udostępnię (2.5 GB).
Oto początek wielkiej przygody z nowym systemem, i nową modyfikacją, mam nadzieje że osiągnie ona sukces.