Kiedy dowiedziałem się że Paweł planuje zrobić modyfikacje systemu Windows Chicago 122, postanowiłem zainstalować i potestować ten system na VPC.
Windows Chicago to beta Windowsa 95. Build 122 to beta 1 z wiosny 1994, wcześniej były wersje alpha z takim dziwnym interfejsem z 3 przyciskami start (postaram się zrobić opis buildu 58s w przyszłości). W becie 1 interfejs przypomina już Win 95, mamy przycisk start, lecz częśc okienek pochodzi z Win 3.1.
W tym systemie zadziałały sterowniki grafiki z Win 3.1, dzięki czemu miałem rozdzielczość 1024x768x32. System pracował po instalacji sterowników troche niestabilnie, jednak wiadomo że to nie system do pracy, tylko ciekawostka do zabawy w VPC.
Screeny: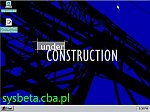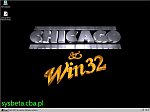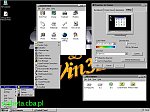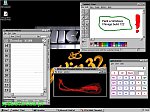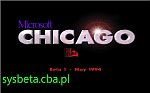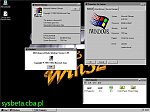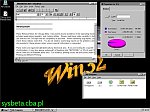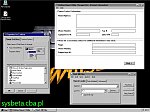 Bardzo fajny system do zabawy i wspomnień jak to kiedyś było